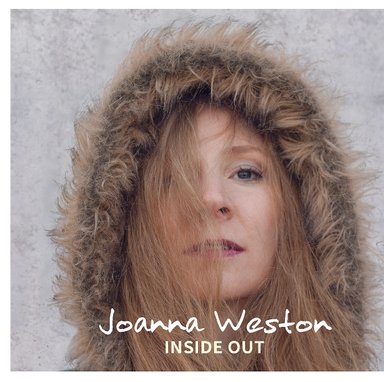 Joanna Weston moved from Guildford in the UK over to the Netherlands to work with some incredible musicians, fine tuning each of the songs that appear on her beautiful debut album which we've all been waiting for.
'Inside Out' was released in April 2014, and contains 11 tracks all written by Joanna and performed with her band, made up of musicians from Utrecht, before being recorded, mixed and mastered at Studio Frank Rijk (Utrecht) by Frank van der Meulen.
Born in London, her two previously released EPs 'What Do I Do?' (2010) and 'Pieces Of The Puzzle' (2011) have both been well received and appreciated by music lovers. Joanna is a storyteller who conveys her experiences with great flair.
Her music is upbeat and 'real life'. It is a fine combination of folk-pop that you would want to hear time again. Hypnotic vocals with her beautifully crafted music showcase her skill and versatility as a songwriter and performer.
Joanna's performances are always uplifting, you must see her live! Many radio stations around the world, including BBC Introducing, Eagle Radio, Kane FM, the Tom Robinson's BBC6 Music 'Fresh On The Net' show regularly support her music.
She was also recently invited by Dutch radio stations including Radio1.nl to play live and promote her new debut album.
Whether a prestigious venue, festival or intimate house concert, Joanna loves to perform. She has played shows in the UK, Turkey, Belgium, Germany and The Netherlands and is excited to take her album on tour so look out for forthcoming tour dates.
FIND OUT MORE:
The promotion of Joanna's album has not only resulted in a few album tracks getting airplay on Internet Radio Stations such as Temporary Noise Radio, AVA Live Radio and Universe Radio but has also received numerous reviews on Blogs/Music Websites as illustrated by the links below.