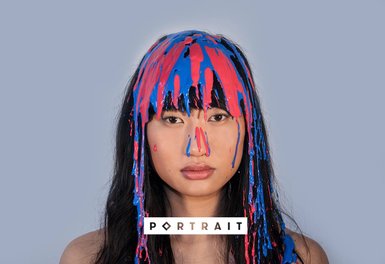 Portrait is a Singer/Songwriter who produces her own music, she was born in LA, grew up in London and had recently returned back to LA. She is a classically trained pianist with songwriter skills and experience in electronic music production.
Portrait favours strong melodies, hooks and dynamic productions and draws on a wide variety of musical influences ranging from pop to the weird and wonderful. Her debut EP Portrait is a journey of experimentation and self discovery.
Her 1st music video Tremble just won an award of Merit - Accolade Global Film Competition June 2015.She loves collaborating with other forms of art, this keeps her on her toes as she is forever pushing boundaries.
The promotion of Portrait's music took place both offline and online, the campaign began with the following online promotion.
The next stage included Portrait live on K2K Radio courtesy of Pandora's Diary and later that evening a live music event, this was made even more notable as it was the first time Portrait performed using that particular musical setup.
We are continuing our efforts to promote Portrait's music, as she also appeared on the Welsh Radio Station Mon FM on Sunday (13/12/15) and has been featured on Indie Band Guru.